Main content starts here, tab to start navigating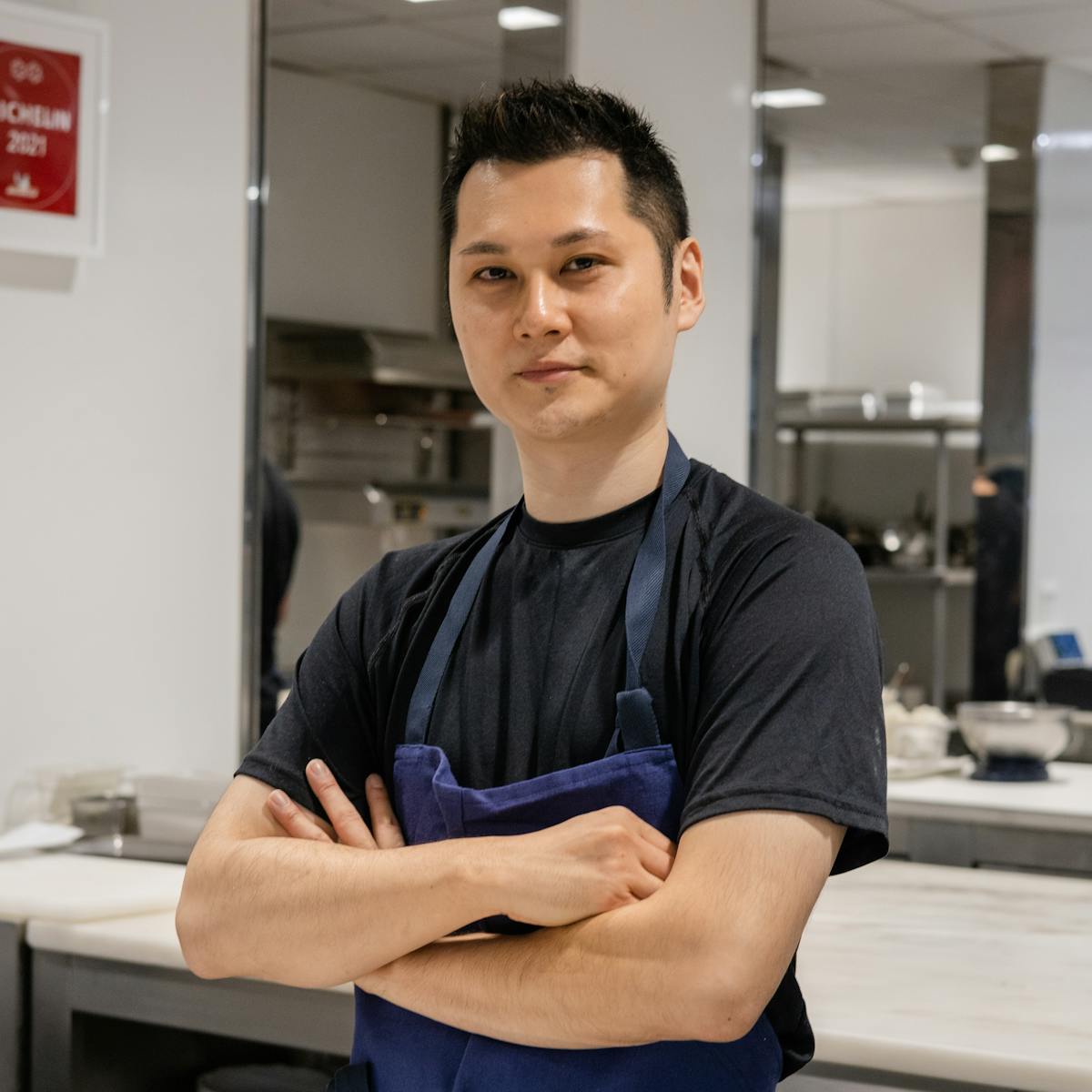 KAZUO FUJIMURA
Executive Pastry Chef
Kazuo Fujimura is the Executive Pastry Chef of The Moden. Born in Tokyo, Japan, and raised in New York since the age of 13, Kazuo fell into pastry after his high school guidance counselor and a 50-question career test told him he had the skill set to succeed in hospitality. Inspired by the results, he visited the Culinary Institute of America. After trying a sandwich from Apple Pie Bakery Café and seeing the innovation and attention to detail that went into the one dish, Kazuo set his sights on a career in pastry.
Kazuo began at Aureole as an intern under Charlie Palmer and then enrolled in the Culinary Institute of America. While in school, Kazuo completed an externship at Café Gray under Gray Kunz, where he learned the art of fusing flavors from different cuisines. Upon graduating from CIA, Kazuo went to work at 2-Michelin starred restaurant, Picholine, and then Café Boulud, where he became Pastry Sous Chef. Kazuo then served as Pastry Sous Chef at Le Bernadin, under Eric Rippert. While working at Le Bernadin, Kazuo learned from Chef Rippert to highlight and enhance the flavor of the main ingredient of each dish, a philosophy that changed his approach to creating desserts.
In 2018, Kazuo joined the USHG family as Executive Pastry Chef at Intersect by Lexus, where he learned many cuisines from a diverse rotation of chefs. In 2022, Kazuo was named the Executive Pastry Chef of The Modern.